Copper River Wild Salmon Company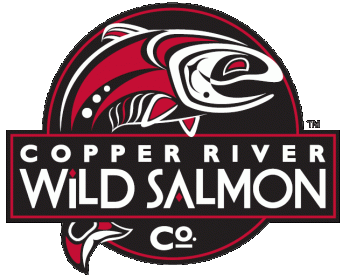 The Copper River Wild Salmon Co (CRWSCo) is a socially and environmentally responsible for-profit business, intent not only on providing the best quality regional fish on the market, but supporting and stimulating the local economy, instituting advanced clean and recyclable energy sources, while supporting habitat preservation and a community non-profit processing service. On the cutting edge of green technology and local solutions, and critical to our success, will be... Read more. Also, take a glance at the CRWSCo's Mission and Objectives.
The Community Cold Storage is a great piece of infrastructure, but for commercial fishermen, it only addresses half of the equation. In order to integrate behavior toward the environment that will lead to centuries of sustainability, they need additional customers and distribution routes.
Most commercial fishermen operate as small businesses, and industrial fishing companies control the prices fishermen can charge because they are the only practical market at this time for most fishermen. In order to broaden the available customer base and improve prices, EPC is working with a small collective of fishermen to market their catch directly to a network of new customers looking for value-added salmon. Taking control of prices this way will require the higher-quality products that can be produced with the CCCS.
The mechanism for this enterprise is the Copper River Wild Salmon Company (CRWSCo), a seafood processing, packaging, and direct marketing agency. Fishermen will work with the company to produce whole, headed/gutted, fillet, steaks, and flash frozen forms of seafood. The company will develop new distribution routes and a brand identity tied to preservation values.
Owner-directed processing and direct sales ensure better prices for the fishermen and the consumer. EPC's role is to create a business plan that evaluates various ownership structures, processing procedures, buy-back programs, shipping options, preservation branding, and potential markets. CRWSCo will provide fish and an earned income funding stream to EPC. Even now, this partnership has paid off in terms of changing attitudes and behaviors. Already, the affiliates are gaining awareness and becoming active advocates for protecting wild salmon habitat – an unusual role for commercial fishermen!