2015 Films
The Curious Snail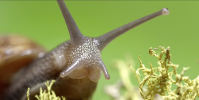 The "Curious Snail" showcases the beauty of a snail's simple and small world.  (1 min)
I wonder... if... one day... When a newbie kayaker goes paddling, he discovers a posse of pros on the river and wonders whether someday he could be that cool. A daydream in the eddy transforms the purple-helmeted rookie into a whitewater Adonis. Join kayaker Ben Marr as he takes us to a world where a paddler's wildest fantasies come true. (5 min)
Phoebe's Humpback Whale Adventure
Tom Fitz, Andi Campbell-Waite
KIDS
Join high school student, Phoebe Fitz, in her quest to learn about humpback whales. She teams up with scientists who study the whales in Hawaii, and learns first-hand what it takes to work on the high seas with these magnificent animals. In Lahaina, she visits a local high school and meets students who are actively involved in the humpback studies. (15 min)
I am not a good freestyle player, but I love to give it a try. For two years now, I've been lucky enough to visit a few countries with a ball as a faithful companion. (4 min)
The Edge of Impossible
Conor Toumarkine,
Roy Tuscan
ADVENTURE WITH A PURPOSE
In the spring of 2014, the High Fives Foundation gave a Winter Empowerment grant to provide the team with the tools and travel necessary for Tony Schmiesing to accomplish "The Edge of Impossible" trip to Points North Heli-Adventures in Cordova, Alaska! This uplifting and truly inspirational video was produced to showcase the human spirit and allow Tony to accomplish the life- long goal of experiencing the weightlessness of pure Alaskan powder skiing. (13 min)
The World Beyond the World
SOCIAL JUSTICE AND ACTIVISM
Using text adapted from Robert Marshalls "Alaska Wilderness: Exploring the Brooks Range" (1929) and images from Expedition Arguk (2013), "The World Beyond the World" aims to celebrate that most ancient and sublime of human pleasures: moving through a mysterious, beautiful, and unknown landscape. (3 min)
Pohakuloa: Now that you know do you care?
Dawn Kaniaupio, 4 Miles LLC  
Visitors have long described the islands of Hawaiʻi as paradise, yet the living heart of the largest island has been bombed by the US military for decades. Pohakuloaʻs 133,000 acres, much of it sacred, sits in the center of Hawaii island, an island that is home to 200,000 residents and 1.5 million visitors annually. Most will be surprised to hear what's at stake. (17 min)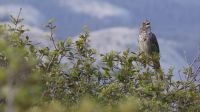 Birdsongs: Yosemite Nature Notes
Yosemite National Park's beautiful landscapes also contain unique soundscapes, and birders and ornithologist flock to park to see and hear over 250 species of birds. Open your eyes and ears to the birdsongs of Yosemite! (6 min)
Kevin A Fraser, Melani Wood
A short documentary about David Welsford, who has given up the luxuries of land in search for happiness and adventure on a 50 year old wooden boat he restored from a scrap heap. (8 min)
California: Paradise Burning
Matt Black, Ed Kashi and Sky Dylan-Robbins
WATER AND FISH CONSERVATION/AGRICULTURE
Since 2012, California has been suffering through a historically severe drought. For the farmers and ranchers of the Central Valley, the future seems especially bleak. Wells have gone dry, orchards have been left to perish, and those who came to California to work the fields stand idle. Photographers Matt Black and Ed Kashi recently spent time with the farmers and shepherds of the Central Valley, documenting their ongoing struggles. (7 min)
In this humorous animated short, SYRCL enlightens Salmon about the dangers of water diversion, excessive fertilizers, and rat poison in marijuana crop production. Salmon learns how to grow responsibly.
Andy Maser, Jenny Nichols
Namibia is home to one of the greatest wildlife recovery story ever told. "Pride of Namibia" tells the story of communities committed to protecting wildlife, of a nation that has enshrined conservation into its constitution, and of the future of responsible travel tourism that directly benefits the people who give wildlife freedom to roam. (6 min)
OCEANS NORTH ~ Protecting Manitoba's Beluga Estuaries
Each summer, as the sea ice recedes, more than 57,000 beluga whales return to the estuaries along stunning western Hudson Bay in Manitoba. There they mate, molt, and feed, safe from predators. But the whales need protection from potential risks like the impact of oil spills or traffic-related noise that threaten to move in through the Port of Churchill.  Watch as biologists, guides, and researchers tag and track beluga whales in order to find out more about their environment, movements, and importance to the Inuit in the region. (5 min)
WATER AND FISH CONSERVATION
Join filmmaker Pete McBride, a National Geographic Freshwater Hero, on a journey into the Fijian Highlands to discover why the locals said "no" to easy money from resource extraction, and how they turned to tourism to fund a conservation area that protects one of the most beautiful rivers on Earth. (5 min)
Adventures with a Purpose: A Higher Calling
Renowned snowboarder, Jeremy Jones, teams up with Clif Bar and Adventurers and Scientists for Conservation to study glacial fresh water reserves across the globe. Get the facts with Dr Natalie Kehrwald and ride with Jeremy Jones as he collects ice samples from the high peaks of the Himalaya, on a mission to protect the places where we play. (15 min)