EPC Staff
The biological diversity and cultural uniqueness of our region is mirrored by the diversity of dedicated individuals on our team. 
Carol Hoover
carol@redzone.org

Interim Executive Director
Cordova, AK & San Anselmo, CA
Carol is fulfilling the duties of Executive Director and is overseeing EPC's administration, program strategies and fundraising. She works closely, and brings EPC in-collaboration with many other Alaskan and national organizations on conservation, climate change and cultural issues in Alaska, currently and most notably with the Gwich'in Steering Committee on the Arctic National Wildlife Refuge development challenge. For her full Bio, please refer to the Board of Directors page.
---
Oshiana Black
Office Administration and Projects Coordinator
Cordova, AK
Oshiana comes from a Cordova fishing family that for many years has weathered the ups and downs of the region's fisheries, including the devastation of the Exxon Valdez oil spill. With a background of commercial fishing, she also has a B.A. in English from Western Washington University. She brings her excellent communication, numerical and organization skills, and her ability to strategically multi-task to our campaigns. Oshiana has a great passion for the environment and her young daughter, whom she hopes will also be able to grow up surrounded by the incredible beauty of Cordova and Prince William Sound.
---
Larry Edwards
Program Manager - Gulf of Alaska
Sitka, AK
Larry Edwards arrived in Alaska by accepting an engineering job at Alaska Pulp Corporation in Sitka in 1976, sight unseen. He quit after his one-year contract was done, and still lives in Sitka.
After leaving the mill he began working on forest and mill pollution issues, eventually putting in a 17-year career with Greenpeace primarily on Tongass National Forest issues. He is now applying his skills to research and outreach regarding the military's planned May 2019 Northern Edge war games in the Gulf of Alaska.
---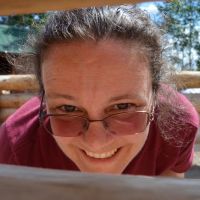 Lisa Alexia
Development, Writing and Outreach
Anchorage, AK
After growing up in urban northern California and getting a B.A. in Women's Studies at UC Santa Cruz, Lisa lived for twenty years in remote boreal forest communities in Minnesota and Interior Alaska. She brings skills of program strategy and planning, writing and development to the Eyak Preservation Council as well as her understanding of the deep cultural connection between people and the land. Lisa's commitment to building bridges and supporting traditional lifeways also extends through her work as a physician assistant in Alaskan villages, as a publisher at Denali Sunrise Publications, and as a parent.
---

Jeannie Gambill
Accountant / Consultant
Surprise, AZ
Jeannie Gambill has been working as an accountant for over 15 years. She received her Master's degree in Accounting in 2010 and has a BA in Education. Her expertise includes non-profit and for-profit accounting. Jeannie is a native New Yorker and made Alaska her home in 2012. Jeannie has previous experience working for charter schools and CPA firms where she handled a number of non-profit clients. Jeannie is responsible for all of the EPC accounting and bookkeeping. She is a mother of three, an accomplished piano player and loves to sing.
EPC Advisory Board
The Advisory Board is composed of influential and knowledgeable experts drawn from a broad and balanced variety of community stakeholders such as tribal members, local business people, non-profits, academics, etc. Members are selected for their expertise, knowledge and specific interest in EPC's mission work. Each member of the Advisory Board contributes to the Program within her or his respective field of competence.

The Advisory Board's role is to advise and challenge the Executive Board on the strategy, direction and best practice for each step of EPC's programs. Moreover, it helps monitor and evaluate progress. The Advisory Board therefore ensures that opinions and perspectives of community stakeholders are integrated into the pursuit of program objectives. 

Membership of the Advisory Board does not signify endorsement of EPC. However, Advisory Board members are expected to support the program objectives within their field of activity and expertise.
 EPC Advisory Board Members:
Mary Ann Bishop, PHD
Advisory Board Member
Cordova, Alaska
Mary Anne is a research ecologist with a doctorate from the University of Florida at Gainesville. Her research focuses primarily on estuarine ecology, including the shorebirds, estuarine fishes and benthic invertebrates that inhabit the estuarine environment. For more than a decade she has been a co-principal investigator on the Pacific Flyway Shorebird Migration Program studying migration strategies and the importance of coastal habitats used by shorebirds during spring migration. Since 1987 Bishop has worked cooperatively with the International Crane Foundation and Chinese scientists on the Tibetan Plateau studying the ecology and conservation of bar-headed geese and the endangered black-necked crane.
---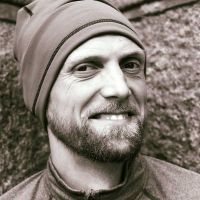 Nils Boisen
Advisory Board Member
Oslo, Norway
Nils is a former EPC staff member and resident of Cordova, and thus has an in-depth knowledge of EPC's work, challenges and processes. Nils has since returned to Norway  with his family and currently works on Arctic environmental protection with the World Wildlife Fund's Norwegian national office. He continues to help EPC with advice and outreach on all of our work. As a M.Sc. graduate in Ecology and Natural Resource Management, with special focus on conservation research, reporting and writing, Nils' wisdom and knowledge is extremely appreciated.
---
Karen Button
Advisory Board Member
Dena'ina Athabaskan territory / Spenard, Alaska
An activist, artist and writer, Karen has worked to connect issues of human oppression and dominance with those of non-human animals and the Earth. She has managed political and environmental campaigns, been an ally to First Nations' struggle for sovereignty, written investigative reports on environmental justice in Alaska, and reported as an independent journalist during the G.W. Bush-era war on Iraq. Current work includes co-founding Friends of Fish Creek, which seeks to daylight and return salmon and their heritage to Anchorage's most impaired waterway.
---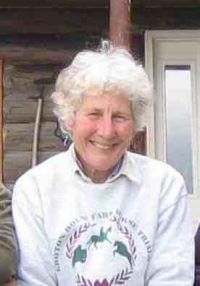 Susanna Colloredo
Advisory Board Member, Past Board Director
South Hamilton, MA & Teton Village, WY    
Susanna Colloredo is a nationally recognized environmental advocate with a strong interest in Alaska. She counts as her heroes, who were also her cohorts and friends, Celia Hunter, Ginny Hill-Wood and Marty Murie. A longtime supporter of the EPC, she is also a board member for the Alces Family Foundation. She sat on the National Advisory Council of the Land Trust Alliance, was chairman of both the Hamilton Open Space Committee and the Hamilton Conservation Commission, and was co-founder of the Essex County Trail Association. The Massachusetts Audubon Society honored her in 2007. In 2017 she won the Conservation Award for land protection in the New England district of the Masters of Foxhounds Association. She is currently active on the Bering River Coal Conservation Initiative.
---
David Grimes
Advisory Board Member
Cordova, AK
David was a commercial fisherman, activist-organizer and spiritual leader for  citizens of Cordova and Prince William Sound during the Exxon Valdez oil spill  disaster. Using the opportunity of that crisis, he worked with Dune Lankard, Rick Steiner and others to extricate a billion dollar out-of-court settlement from Exxon for restoration and preservation of the Prince William Sound/Copper River Delta and greater oil spill region ecosystems. An accomplished musician and songwriter, essayist and photographer, David is also a wilderness guide and respected Captain, participating for over thirty years in orca and   humpback whale research in Prince William Sound and the Kenai Fjords with the North Gulf Oceanic Society. David is also a member of the Netherlands-based Artists for Nature Foundation which uses the universal language of art in projects around the world to win hearts and minds to the praise and protection of Mother Earth. David has probably rafted the Copper River more than anyone living, and is chief Captain and guide on EPC's Copper River Wilderness raft trips. In his understanding that the Earth is alive and sentient and we are molecules of the Creation in temporary human form, David is one of EPC's most trusted guides and advisors. His adopted Eyak name YaxadiliSayaxinh means "The Thinker", or literally, "He who causes his mind to involuntarily roam in an indeterminate direction."
---
Gabe Scott, Esq.
Advisory Board Member
Eugene, OR
Gabe came to Cordova in 1998 from an activist camp in the Humboldt California forests to help EPC stop the planned 55-mile Carbon Mountain Road to the Bering River Coalfields. He fell in love with the region and the work, returned to college, and was later admitted to the Alaska Bar with a specialty in Environmental Law in 2012. His advice and strategic policy planning has been essential in all of EPC's campaigns and programs. Gabe is a father with a family of two and a resident rabbit. When he's not working on protecting Alaska's wild places, he can be found catching and smoking wild salmon, tromping through ancient forests, and shooting hoops. 
---
Darcie Houck, Esq.
Advisory Board Member
Mohawk & Ottawa / Sacramento, CA
Darcie is very intrigued with the depth of EPC's work in wild salmon habitat preservation and the deep relationships evident in EPC's work with cultural revitalization and environmental justice. She is a promoter of Indigenous heritage and knowledge, and its relationship with resilient communities. She is advising EPC actively with all of its campaigns. Darcie represents tribes and tribal organizations in all aspects of law before tribal, federal and state forums, both administrative and judicial. Her primary focus areas include land use, environment, energy development, and health care. Previously she served as staff counsel and policy advisor to the California Energy Commission, who handles all aspects of land use planning for development of energy projects and develops statewide policies that impact Native American resources, energy, and economic development. As litigator for a non-profit law firm representing children in dependency proceedings, Darcie has also concentrated her work on Indian child welfare issues.
---
Timothy Metz
Advisory Board Member
Garberville, CA
Timothy is a Cordova commercial fisherman running The Humboldt Current on the Copper River Delta.  He founded Restoration Forestry, Inc., a Humboldt County-based forest management and contracting company 20 years ago in order to combine his craft as a Registered Professional Forester with his passion for watershed restoration. He has been a supporter and fundraiser for EPC for more than 15 years, fishing on the flats with Dune and being constantly in awe of Carol's NGO abilities. Tim is currently very involved in the Sustainable Communities program and lives in Cordova for at least two months every fishing season.
---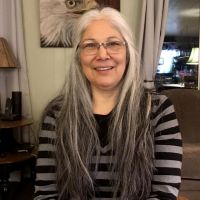 Pamela Smith
Advisory Board Member
Eyak, Eagle Clan / Cordova, AK
Pamela Smith is an Eyak of the Eagle Clan who is regionally famous for her expertise in traditional salmon smoking techniques. She has been a preservation activist since the Exxon Valdez oil spill. In her role as an Advisory Board member, Pam acts as a spiritual guide and cultural and personal liaison within the Eyak ancestral homelands.
---
Alan Trist
Advisory Board Member
Eugene, OR
A graduate in social anthropology from Cambridge University, Alan Trist has a special interest in our Shepard Point and Bering Coalfields developing messaging and campaign strategies; he assists with general program development, fundraising and editorial tasks. Alan was publisher and editor with the Hulogosi publishing cooperative in Eugene, Oregon in the 1980s, and from 1970 to 2014 was manager of Ice Nine Publishing Company, whose song catalogue of the counterculture centered on the music of the Grateful Dead. Alan continues to work with the cultural legacy of the 1960s.
---
Mariah Parker
Advisory Board Member
San Rafael, CA
Mariah Parker has been a dedicated volunteer for more than ten years, assisting EPC with development and marketing communications. She has visited their 5-mile Eyak Lake home and participated in many EPC events and presentations. With a brother that lives in Alaska, she is very familiar with Alaska environmental and social justice issues. An accomplished composer and bandleader, and successful graphic designer with a strong commitment to social change, Mariah is a valuable team member and advisor to EPC.